Building on a vibrant history and a shared vision
As construction begins to restore and re-purpose the former Gimbels-Schuster's building on King Drive, we are excited to share our vision and progress with the community, and to thank all of you for your ideas, input and feedback. Our engagement with residents helped clarify the vision and shape the goals of this project from the start, and it continues to inform how space on the development's first floor will be designed for community use and what additional partners may be engaged to provide expanded amenities to the neighborhood.
An Inspired Location
ThriveOn King will be located at 2153 N. Dr. Martin Luther King Jr. Drive, the nexus of three vital north side neighborhoods – Halyard Park, Harambee and Brewers Hill. The location was selected because it offers a great opportunity for catalytic impact and for realizing the vision to bring economic and social benefit to communities of color disproportionately affected by disparities.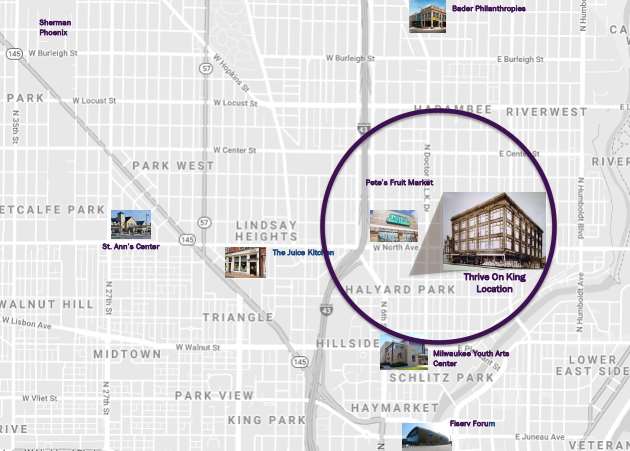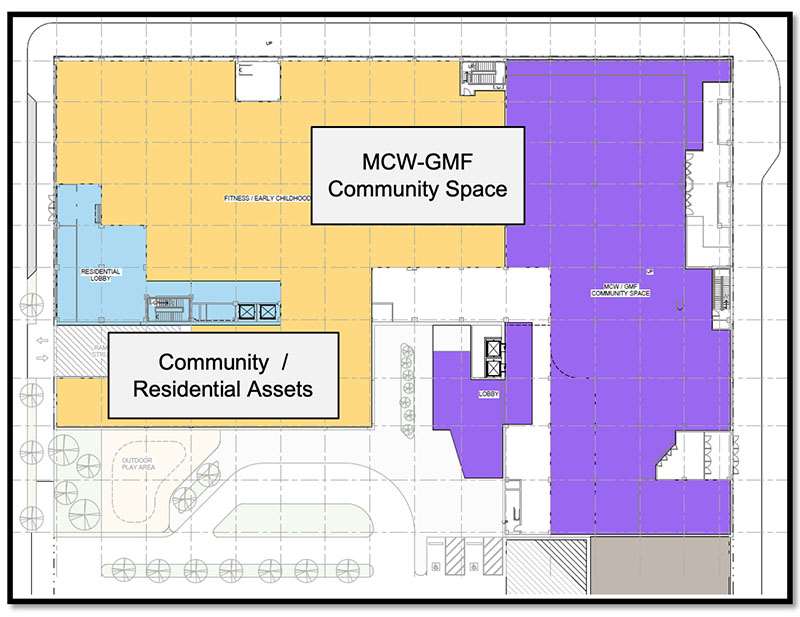 An Historic Renovation
Nearly 400,000 square feet
Offices for anchor tenants (GMF, MCW)
First-floor community space
Over 70 residential units, mix of incomes
Early childhood education space
Space for future partners
A Vibrant Hub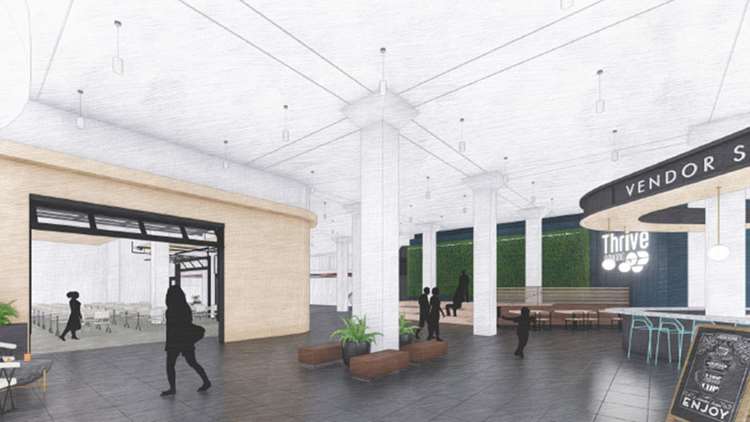 The ThriveOn Collaboration is also planning to invest in Early Childhood Education services and other healthy living components that are in development. The total development will also include mixed income residential units and additional office or retail space.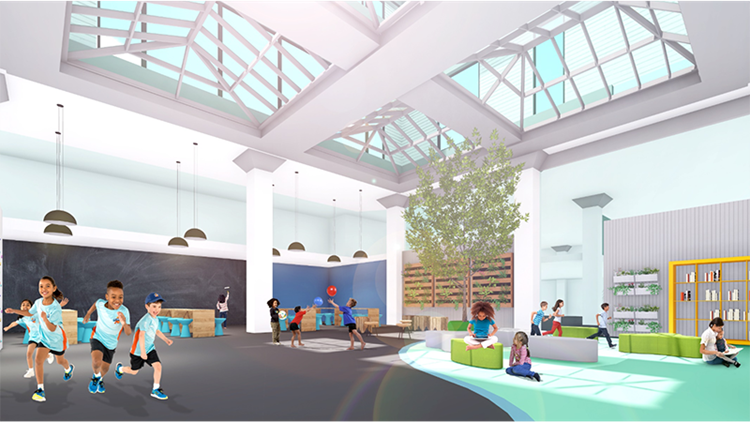 The Greater Milwaukee Foundation (GMF) and the Medical College of Wisconsin will be anchor tenants on the first floor, which will also focus on community use and needs. Primary elements include a cafe, a neighborhood hall, community rooms, makerspaces, a food demonstration center, conference rooms and prestige areas focused on art, culture and history.
In addition, Royal Capital estimates it will provide more than 70 units of residential housing for seniors and for families. The units will be available to a mix of different household incomes.
A parking structure estimated to include more than 300 parking spaces is being developed for the southwestern corner of the property with community input. Its façade is being designed with greenery and/or public art in mind. ThriveOn will work with the city to maximize parking for neighborhood residents.
Tour ThriveOn Collaboration Location
Take a tour through the space and learn about the vision for the ThriveOn King location.