The dream we all share for our children, our families and our community is to thrive. Not just to survive and get by, not just to improve – but to grow and flourish and succeed.
The historic, community-focused ThriveOn Collaboration was founded by the Greater Milwaukee Foundation (GMF), the Medical College of Wisconsin (MCW) and Royal Capital with a joint vision for a Milwaukee that is equitable, healthy and thriving for all.
ThriveOn is the first collaboration of its kind in the nation – a partnership with a private medical college, a community foundation, and a leading innovator in urban development – all sharing a vision and mission.
CONNECTION TO THE COMMUNITY
Listening. Collaborating. Serving.
Great things happen when people join together and take action.
From the very start of our Collaboration, we have made it a priority to put resident and stakeholder voices at the center – honoring the community's history, culture and people. By listening and collaborating every step of the way, we we have included the individuals and organizations in the neighborhood to help address needs, guide our strategies, and even shape our identity. Together, we will accomplish our shared mission to help support and sustain a united, equitable, thriving community.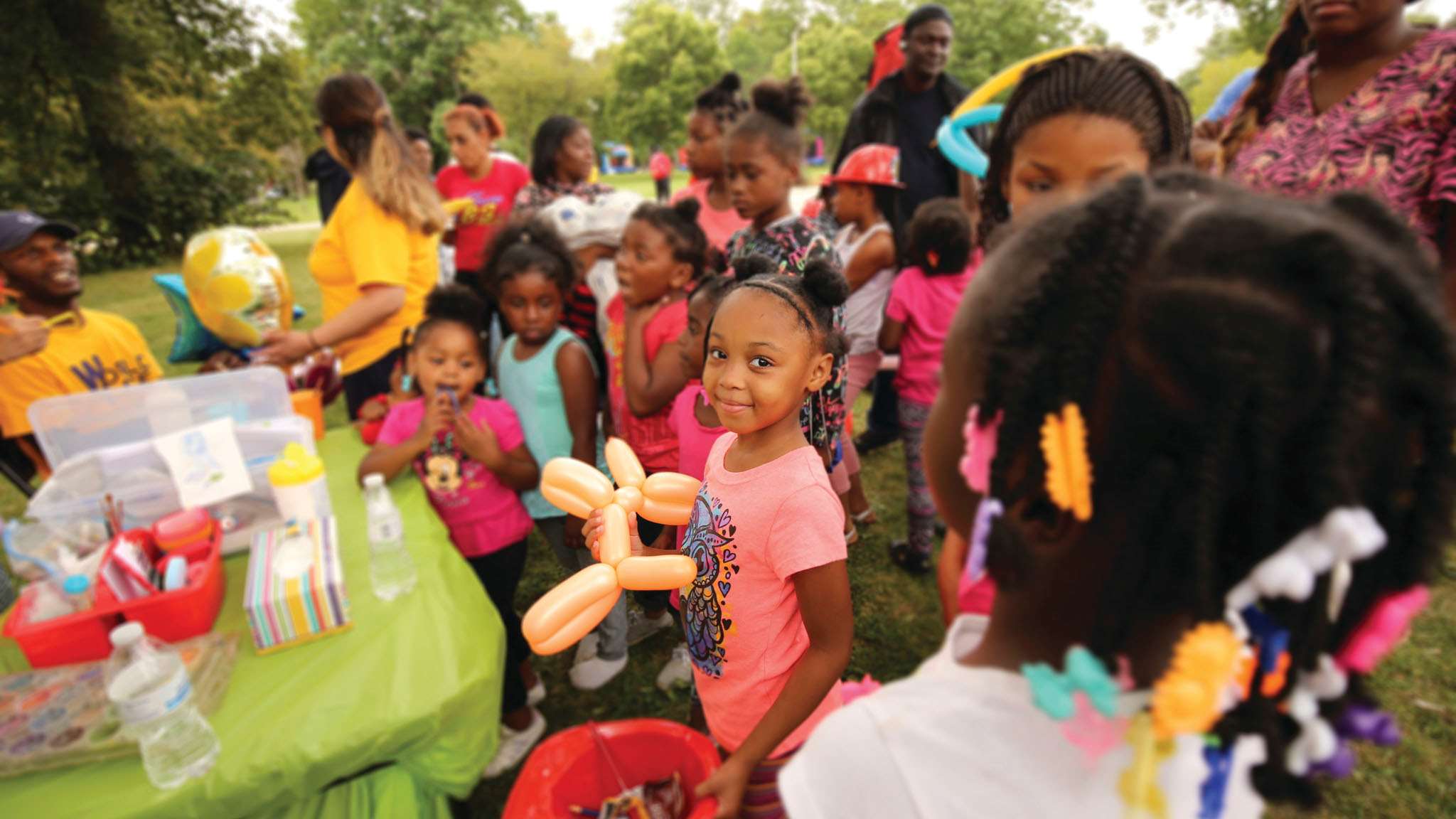 ThriveOn Block Party
Date: September 20, 2023
Time: 5-7 p.m.
Location: Vel Phillips Ave., between North Ave. and Lloyd St.
The ThriveOn Collaboration is celebrating the transformation of the future ThriveOn King building by thanking residents and community partners for their support and engagement throughout this journey. Come celebrate with us and enjoy music, food, beverages, games and fun for the entire family!
THRIVE ON KING
Building on a Vision
ThriveOn King will soon be a vibrant hub designed to help sustain health and growth in our community.
The mission of the ThriveOn Collaboration is physically embodied in the restoration and redevelopment of the historic Gimbels-Schuster's building on King Drive, at the nexus of three vital neighborhoods: Halyard Park, Harambee and Brewers Hill.

It will become the new home for the Greater Milwaukee Foundation; house the Medical College of Wisconsin's community engagement programs, and will also include community early childhood education services; and provide affordable housing, community spaces, and more.
Construction Updates
The ThriveOn King building has come out of its shell. Cladding removal is complete, the original brick façade is showing, and masonry restoration is in progress.
Two big demolition projects, the loading dock foundation and the elevator tower steel demolition, are complete. We've restored masonry on the north elevation of the building and completed the core & shell bathroom wall layout on the 3rd floor.

Overall, construction at the ThriveOn King building continues to progress nicely, and we'll be starting the site grading and roof slab repairs soon.
We'll share more updates with you as they happen!
NEIGHBORHOOD FOCUS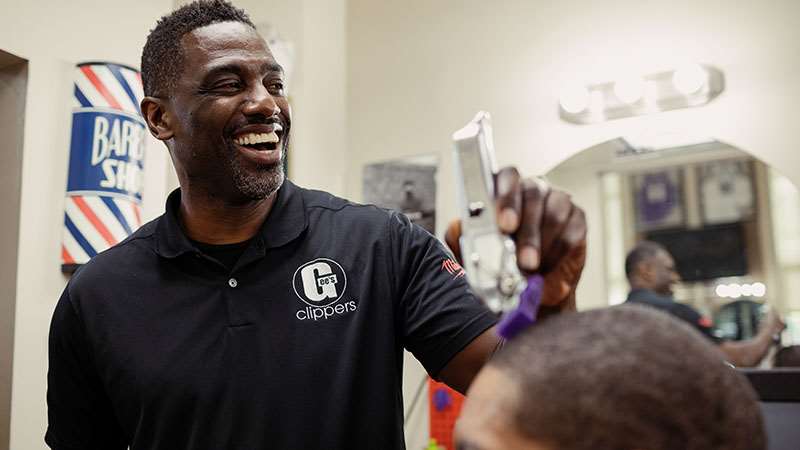 Keeping Our Communities Affordable & Inclusive
The ThriveOn Collaboration is committed to keeping our communities affordable and inclusive, and respectful of the people who make up the backbone of our neighborhoods. That's why we are a supporter of the MKE United Anti-Displacement Fund, which provides financial assistance to help ensure that long-time, income-eligible homeowners are not displaced due to rising property values and new developments.
Historic Halyard Park
Named for banker and activist Ardie Clark Halyard and her husband Wilbur, who sponsored the area's redevelopment in the 1970s, Halyard Park is a unique, vital residential neighborhood within Bronzeville and a bastion of Black homeownership. Learn about its inspiring history and current strengths and challenges.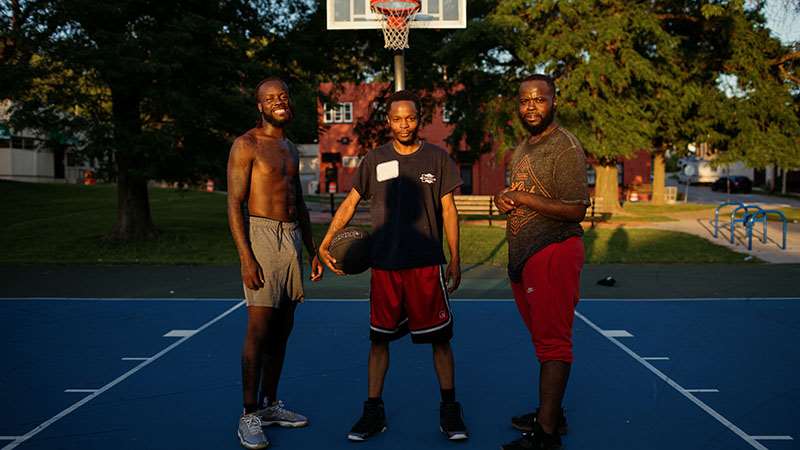 PARTNER SPOTLIGHT
The Better the Team, the Greater the Change
At the ThriveOn Collaboration, we are proud to have assembled a team of amazing individuals who contribute the best of themselves in order to achieve a shared goal. We are also privileged to partner with community members dedicated to our common vision – to help all of Milwaukee achieve equity, health and prosperity. Every month, we feature a different partner of whom we are especially proud – from inside our team – or from our extended family in the community.
GREG WESLEY
Gregory M. Wesley, one of the three co-chairs at the ThriveOn Collaboration, is the senior vice president of strategic alliances and business development at the Medical College of Wisconsin (MCW). He is a former partner at Gonzalez, Saggio and Harlan LLP in Milwaukee, and served on the MCW Board of Trustees from 2009-2016. His impressive range of legal experience includes advising clients from a broad range of industries including healthcare, real estate development, financial services, retail and manufacturing. Wesley is also a past president of the Wisconsin Association of African-American Lawyers, a former chair of the Milwaukee Urban League Board of Directors, and a past trustee of the Faye McBeath Foundation.
GRANT PROGRAM
ThriveOn Collaboration Grant Program
Building off the community engagement model and additional investment into the partner neighborhoods, ThriveOn Collaboration is offering funding to respond to opportunities designed to support youth, employment trainings and community-based activities that encourage youth social connections, promote peace, and build community in the Harambee, Halyard Park & Brewers Hill neighborhoods.
ThriveOn Collaboration Summer Grants
Who is eligible?
Nonprofits are interested in partnering with residents, community leaders and stakeholders in activities that promote community cohesion, foster constructive relationships with community residents and stakeholders.
How will it work?
Grants up to $7,500 will support projects or programs within the partner neighborhoods of Halyard Park, Harambee and Brewers Hill. Funds may be used for activities that support youth (ages 10-24 years old) within the partner neighborhoods to promote community-building. Some examples include educational events, arts and cultural activities, youth engagement and/or youth activities, support of resident leadership, recreational activities, festival, performances, picnics, block-level activities including rental of venue and supplies, and other activities that promote relationships between youth, adults, seniors, and other community stakeholders. The applicant also agrees to share their experiences with the funders and others so that lessons learned can benefit other participants.
Reporting
Each grantee will be asked to submit a report, which should not exceed two pages, on the following:
What was achieved?
Who was impacted?
Lessons learned
What, if anything, did not work and why?
How was the funds/grant was spent?
Funding decision timeline
Grant Cycle Opens - May 15
Grant Cycle Closes - June 5
Information Session - May 22
Funds Disbursed - July 2023
Project Completion - December 31
The information session will be held at the Greater Milwaukee Foundation offices; 101 W. Pleasant St., Suite 210, Milwaukee, WI