Welcome to the ThriveOn Collaboration
Construction Updates
Check back soon for our latest announcements.
Request for Proposal (RFP)
Art Selection for First Floor Community HUB of Thrive On King
Coming soon: Revised RFP
ThriveOn Collaboration Grant Program
Nonprofits interested in partnering with residents, community leaders and stakeholders in activities that promote community cohesion, foster constructive relationship with community residents and stakeholders.
The collaboration will consider proposals from groups, agencies and organizations with a charitable status as determined by the IRS internal revenue code 501(c) 3. Please note: Entities that do not have this designation may use a fiscal sponsor (organization recognized as a 501 (c) 3 charitable entity) to serve as the recipient and manager of the grant. Eligible nonprofits are required to have board membership that is at least 10 percent people of color. The term "people of color" refers to all persons who are not categorized as white by the U.S. Census.
ThriveOn maintains a joint vision for a Milwaukee that is equitable, healthy and thriving for all. Achieving this vision requires focusing on places where investment has been scarce and supporting people of color, who are disproportionately affected by health and social disparities.
By building on the vibrant history and assets present in our city, we can realize this vision for the future, but only if we work together. The community is our partner and guide as the Greater Milwaukee Foundation, the Medical College of Wisconsin, and Royal Capital Group come together to catalyze investment in people and place.
Learn More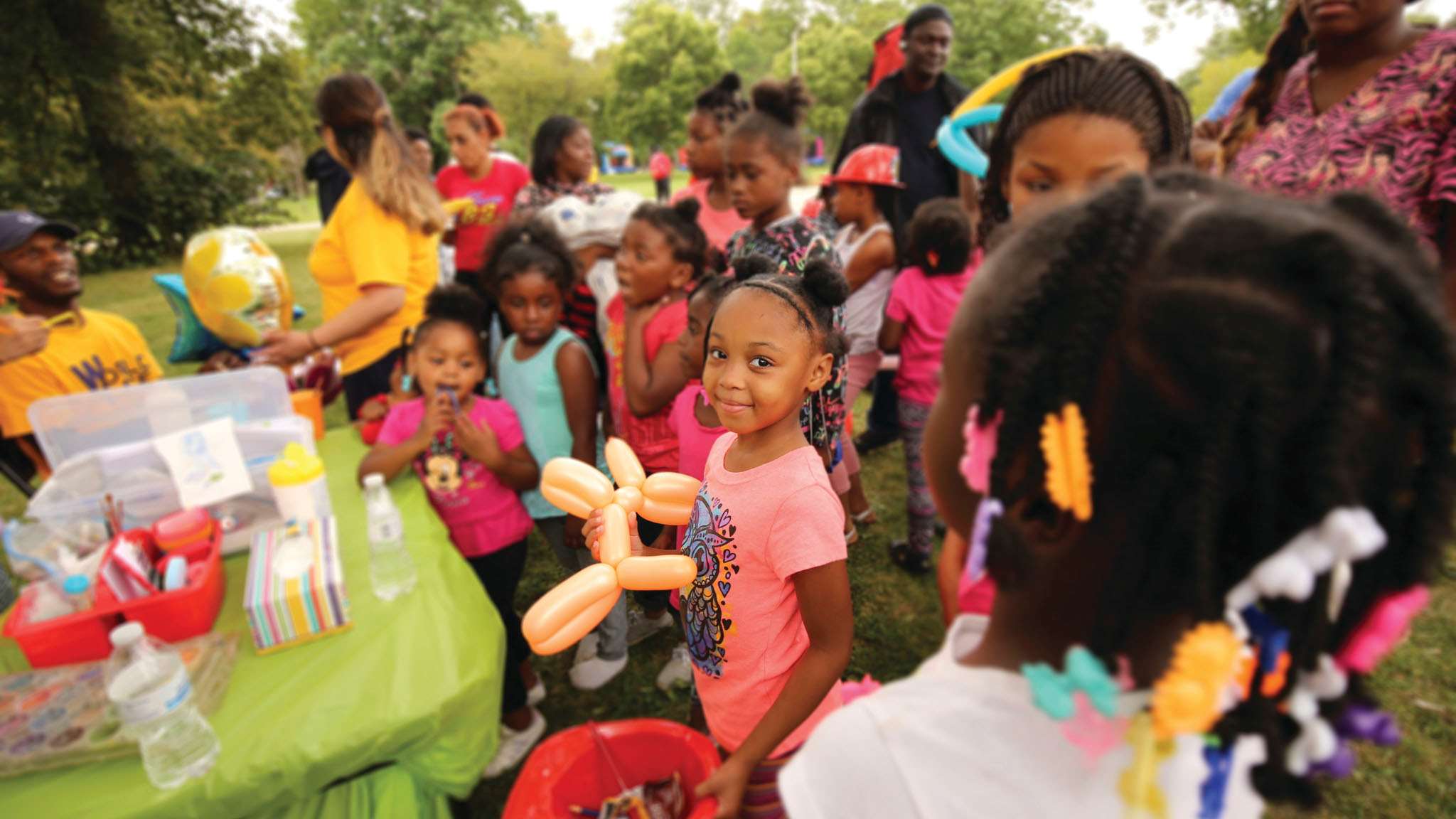 As residents, as organizations, as partners, we are learning with and from one another to determine our path forward. Our journey begins on Historic Dr. Martin Luther King Jr. Drive, at the junction of Halyard Park, Harambee and Brewers Hill – three vital neighborhoods full of talent and opportunity yet not fully realized because of underinvestment and inequity.

Here is where we will stand and center our collaboration to enhance health, economic and social benefit for this community and beyond.

What was once the anchor of commerce in the city's core, Gimbels-Schuster's Department Store, will once again be a vibrant hub. This historic building at 2153 N. Dr. Martin Luther King Jr. Drive will be restored and reborn by the Royal Capital Group as the physical manifestation of our collaboration, including the new headquarters of the Greater Milwaukee Foundation, and the community engagement programs of the Medical College of Wisconsin. Once this building is completely restored, multi-income housing will be offered to those in the community.


Together with community, we invite additional collaborators who will invest in new amenities and opportunities in the area and fulfill residents' aspirations of a thriving, affordable place to live, work, learn and play. Our approach to identifying priorities and making decisions features a robust community engagement plan, to include:
A series of public visioning sessions
Dozens of one-on-one interviews with residents and stakeholders conducted by fellows hired from the neighborhood
Community events allowing for input and engagement
What comes next is up to all of us.